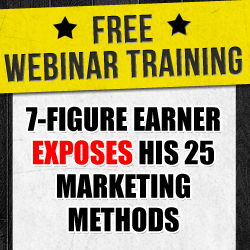 There was a time when businesses did not know the value of owning a website, now there are businesses that solely rely upon the cyber space. It is now a fact that most businesses make majority of the profit through online sales. If you are reading this, there is a very high chance that you might own an eCommerce website and here are few optimization tips that will help you boost your sales. Before we get further, you should realize that optimizing an eCommerce website is a lot different than regular websites, because you will not have keyword related content.
Embed media to your site
The simplest way to optimize your eCommerce website is by adding videos and images. Other than the fact that it is easier for visitors to better understand your product, search engines give importance to videos and images more than texts. But since videos and images don't have keywords, you need to add meta tags and make sure that the tags you add are relevant. If you need to explain about the product or service that you are offering, design an infographic and use the appropriate tag. Not only will the search engine crawlers understand your site better, potential customers will also know what they will be getting.
Keep a tab on broken links
There will be instances when you update your website or decide to replace old content with a new one. At times like these, there are chances that the search engine might be using the data that was crawled at an earlier time. So, someone who lands at your site will be directed through a link that no longer exists and the last thing that you want on your website is a broken link. So, even if you update your site, make sure that you preserve the old links.
Don't have static pages
Search engines look for changes, so the more you change or add content, the better it is. The page rank goes up if you have dynamic content and when search engine crawlers crawl more often. So, whether it is images, videos or text, keep adding content or change it at the least.
Diversify you optimization technique
You need to understand that Google is not the only search engine out there. Microsoft's Bing for example, is gaining popularity and they don't use the same algorithm to rank your page. So, don't optimize your site for just one search engine. Your website rank increases if you better optimize it for all the search engines out there.
Strategize the structure and layout
For search engines to crawl better and make a neat data flow, you need a good structure. The pages on your eCommerce website should not have dead ends and should be connected to each other if you want to increase your page rank. Other than that, even visitors are going to have a tough time if the layout is not clean and simple.
These are some of the sure fire SEO tips for eCommerce websites. Nonetheless, you should always design and optimize your website for people and not machines.